What should I do if payment with Twint fails in the BLS Mobile app?
If the payment with Twint fails during the billing process, you will be temporarily blocked. There are two possible reasons and here is how you can fix them.
Authorize BLS Mobile for Twint
Twint annually requires that the apps in which you use Twint as a payment method are re-authorized. Watch this -> video to see how to check authorization in Twint.
And this is how you proceed to re-authorize BLS Mobil:
Open the BLS Mobile app, go to [Profile] and then select [Payment methods & invoices].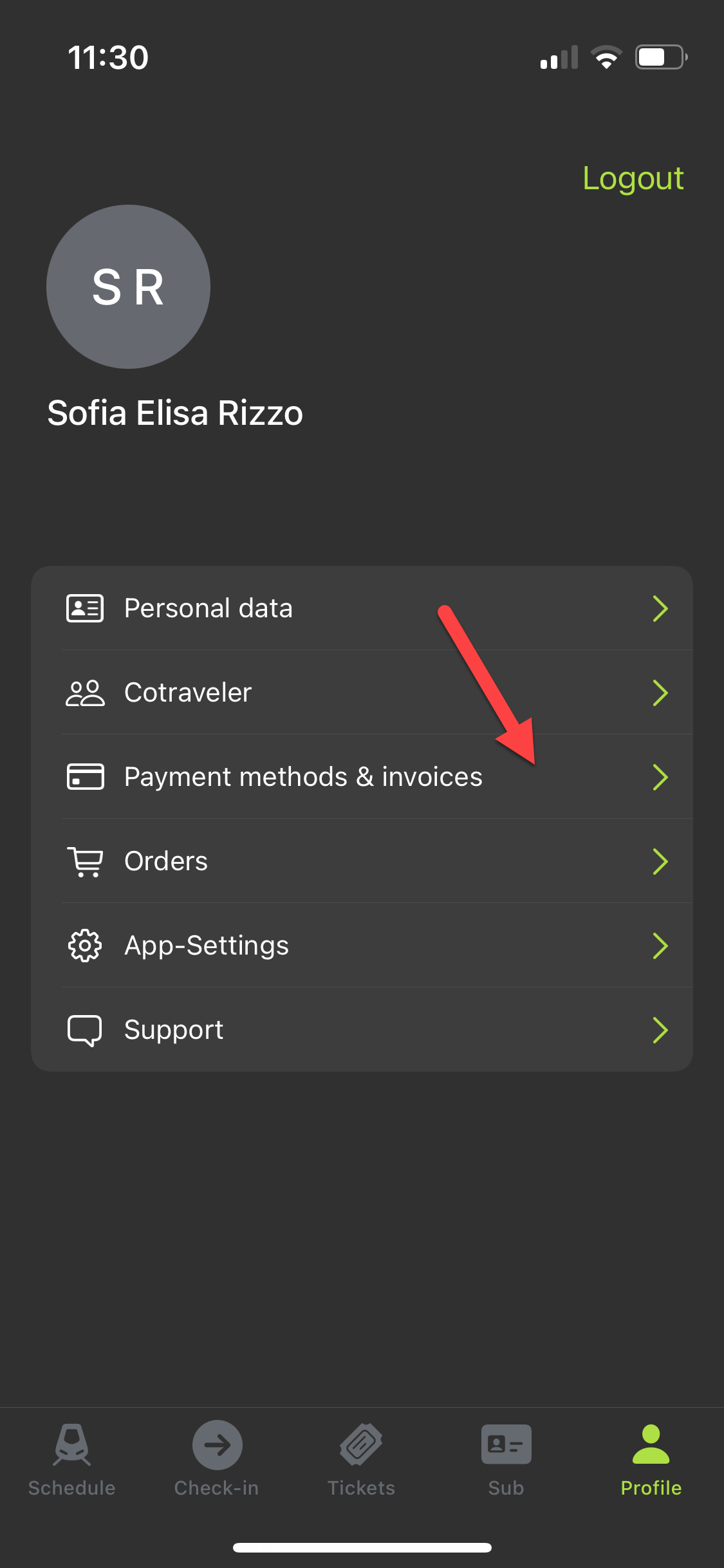 Click [Add payment methods] (even if Twint is already present).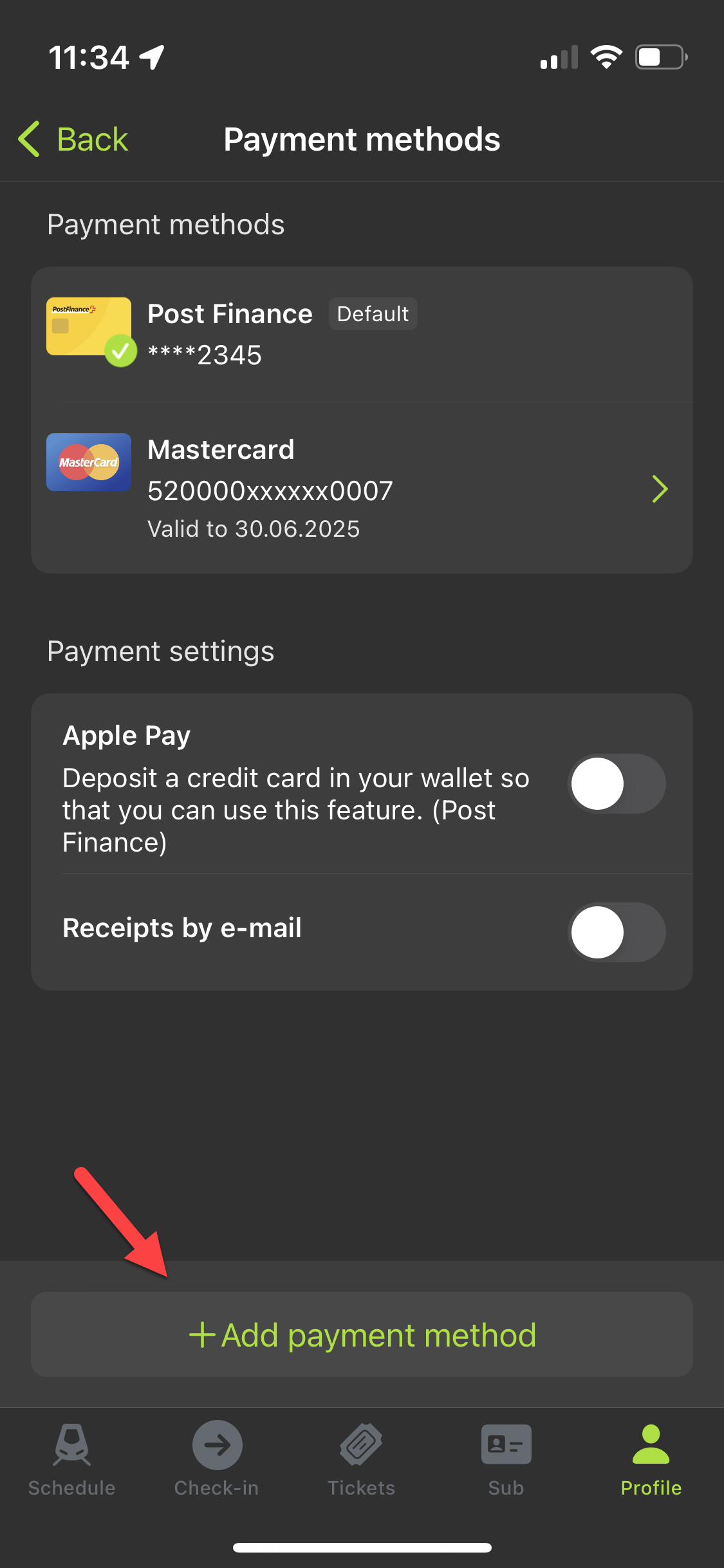 Select Twint and thus start the new authorization process.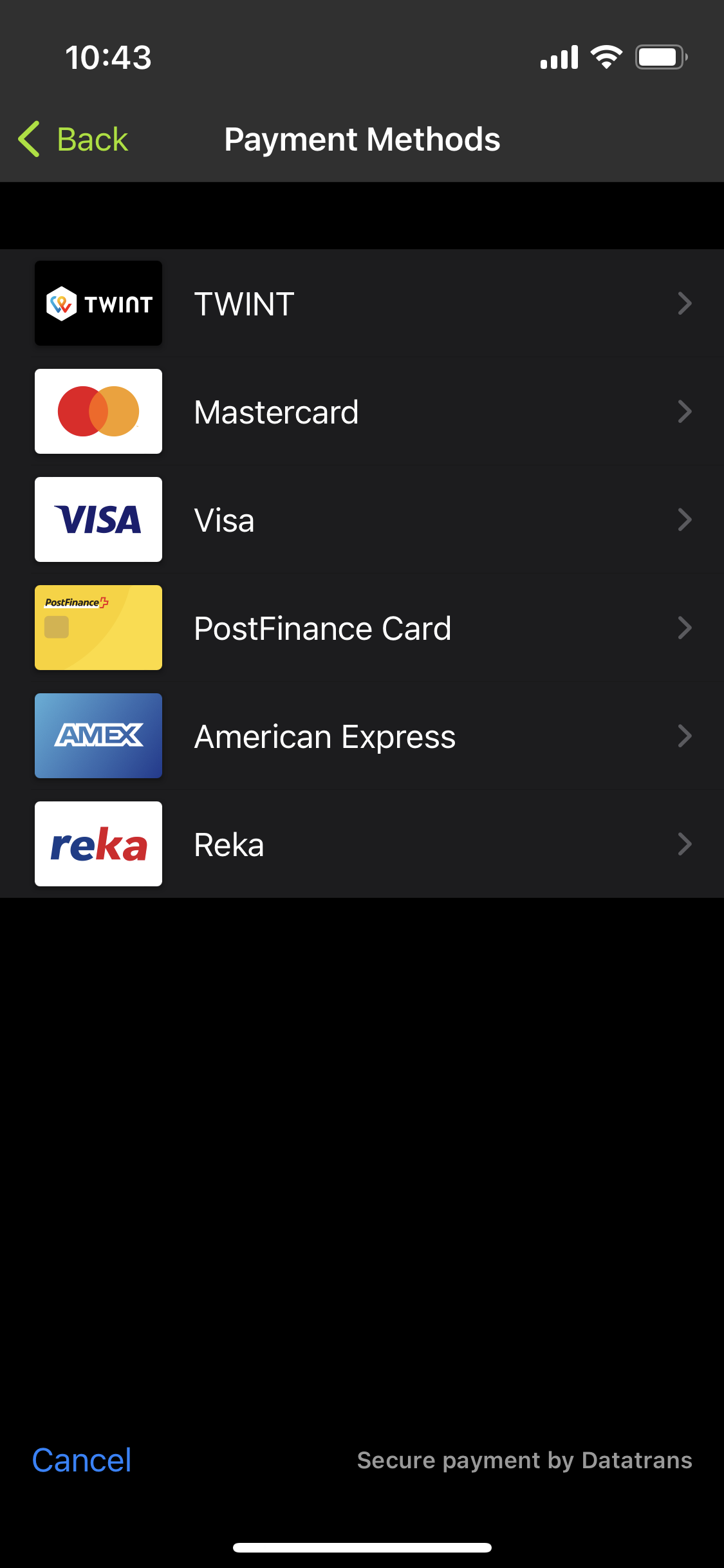 Once the authorization has been successfully granted, you will be able to use Twint again immediately: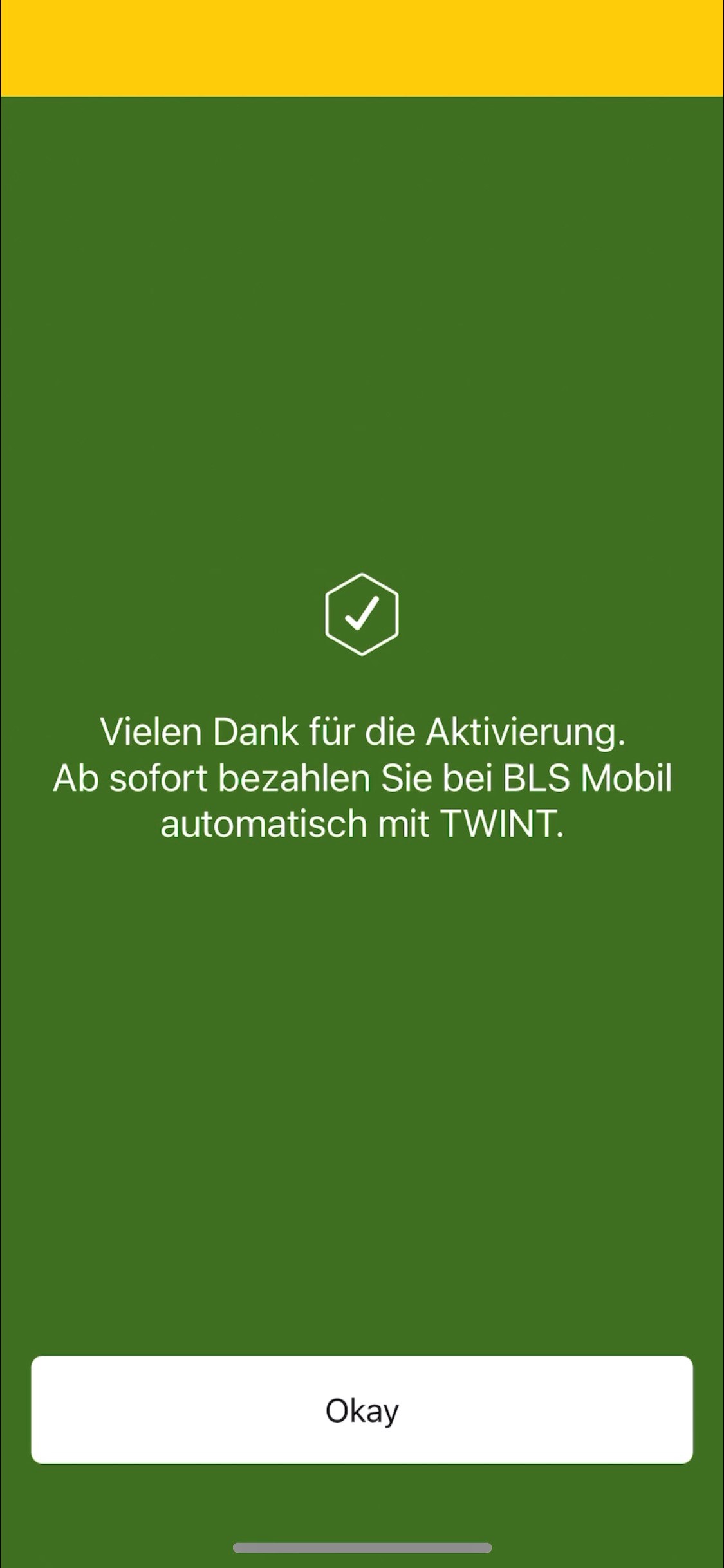 Twint limit has been reached
Your bank can set a limit for Twint. Please contact your bank for more details.