How do I activate Smart Stop?
With Smart Stop, the BLS Mobil app detects when you are no longer travelling on public transport. If so, you will receive a message. You then have the option of ending the journey or continuing it. If you forget to end the journey, it will automatically be ended after a certain period of time.
Smart Stop is there to assist you if you forget to check out. This function does not end your journey routinely for you. As a result, you should ensure that you end your trip manually whenever possible, as soon as you have left the vehicle.
Using Smart Stop
1. Activate Smart Stop in your BLS Mobil app.
To do so, go to Profile -> App-Settings and activate Smart Stop.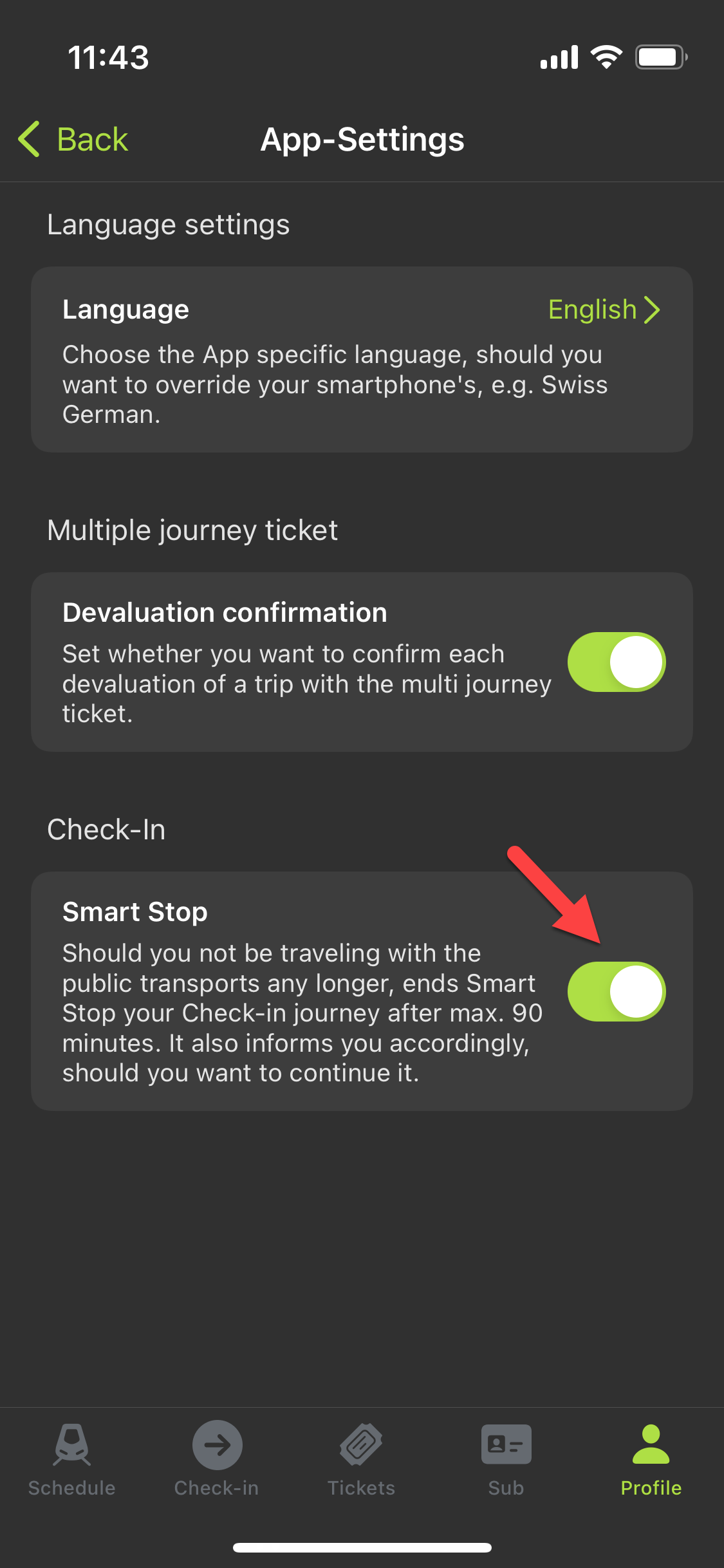 2. Start your journey using the check-in function.
3. As soon as BLS Mobil detects that you are no longer travelling on public transport, we will send you a push message.
4. If you wish to continue travelling, you can tap "Continue journey".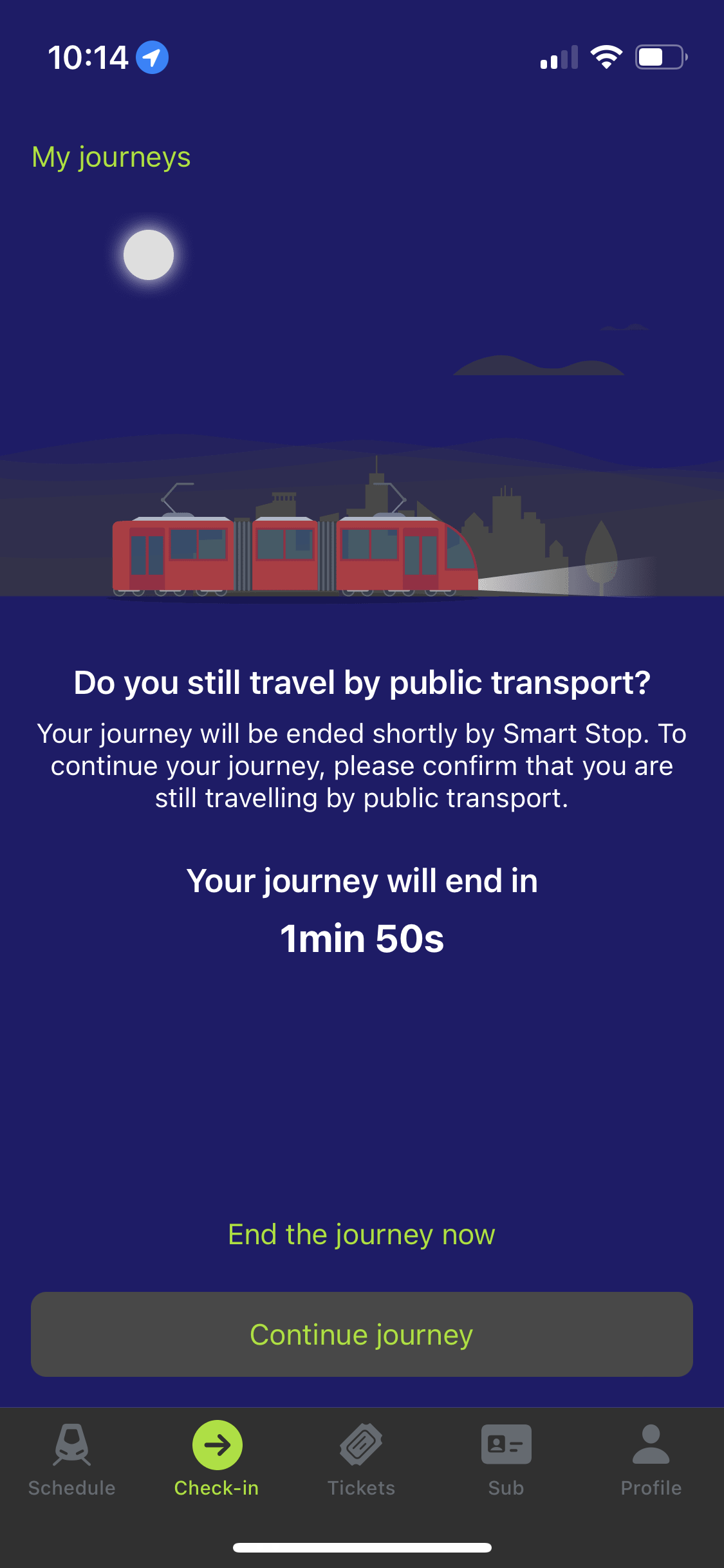 5. Otherwise BLS Mobil will end the journey for you.
What exactly triggers a Smart Stop?
A number of different factors are taken into account, such as the time that has passed since you alighted from public transport, how much you move around and how close you are to a station.
A certain period of time passes before we are quite sure. This means it can sometimes take a bit longer (max. around 90 minutes) until you receive a Smart Stop message.