Do I have to print out my online ticket for the car transport?
If you have a smartphone, you can present the QR code from the confirmation you received by e-mail at the loading station. Please make sure that the QR code is held still on the scanner and that the screen is not automatically rotated on the mobile device.
Please note that mobile reception is poor in Iselle (Italy).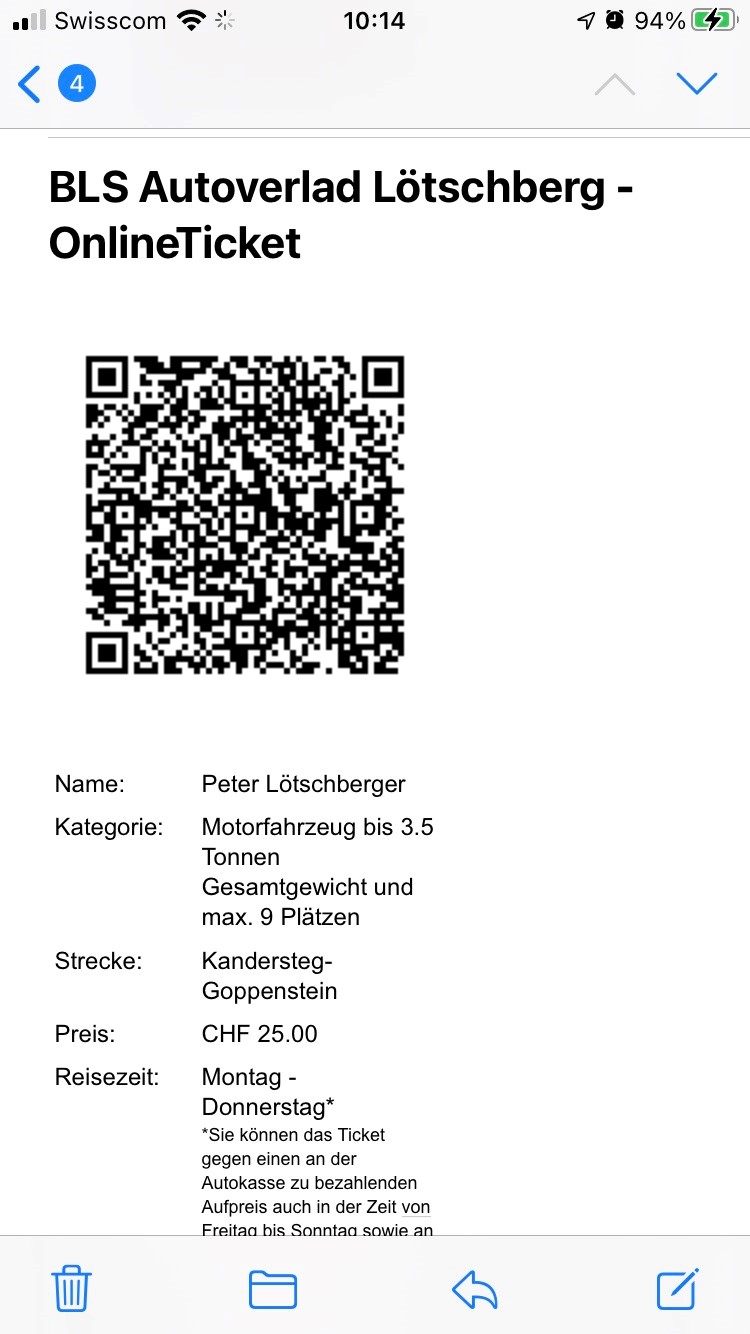 You can also download the online ticket and print it afterwards.
To view and print online tickets you need a PDF reader. You can download Adobe Reader -> here for free.